Become an Alliance member
Apply for Alliance membership, join the global apex for co-operatives
You can start the application process by speaking to either the global office or any of the regional and sectoral organisations.
Your application will be reviewed at the national, global and regional level before it is submitted for consideration by the Membership Committee of the Board. The candidate organisation will be advised of the decision shortly after it is made.
Questions? Contact the membership office via e-mail
You are also welcome to contact the membership office via phone! Dial +41.22.534.99.29 to speak to Mrs Gretchen Hacquard, Alliance Membership Director.
Download your membership
application form

Membership application form

Formulario de adesión

Formulaire d'adhésion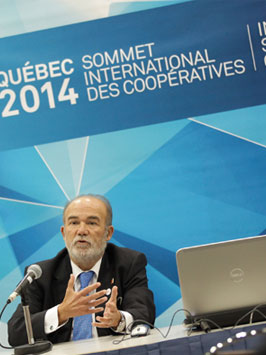 The Alliance is the global forum for inter-cooperation
Develop business relationships and partnerships with members
Trade fairs
Access to the Alliance's network
Connection to the global development network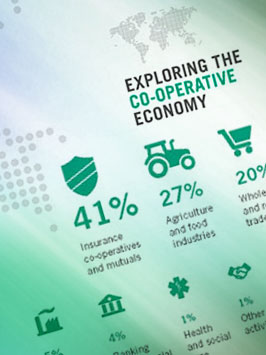 The Alliance is the holder of co-operative knowledge
Gain access to Alliance as a resource for co-operative expertise, in particular co-operative statistics, information and intelligence.
Participate in capacity building/training programmes
Exchange of information and technical documents
Receive and access information on co-operatives including regular publications
Access member only resources including member contacts, member only information releases, and global co-operative statistics as requested.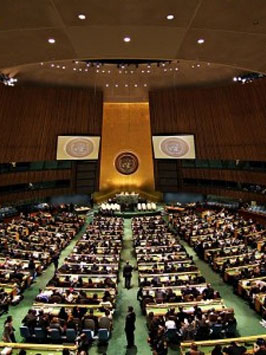 The Alliance represents the movement as its Global Voice
The global co-operative marque and a .coop domain name - symbols of the global co-operative movement and of our collective identity. Apply to use the Marque and for a .coop domain name at www.identity.coop and help promote our co-operative difference.
Defines and promotes the co-operative difference with media and policy-makers
Represents the co-operative movement in multilateral organisations including the United Nations system, the International Accounting Standards Board, the European Union, and others
Defence for the co-operative movement with national governments at the request of members
Participate in the governance of the Alliance