Capital
Businesses cannot function without capital, and co-operatives are no exception. The world needs capital that is socially constructive and stabilising – directed at human need. Co-operatives offer a clear proposition for principled investors. But they also face challenges to meet their long-term capital needs.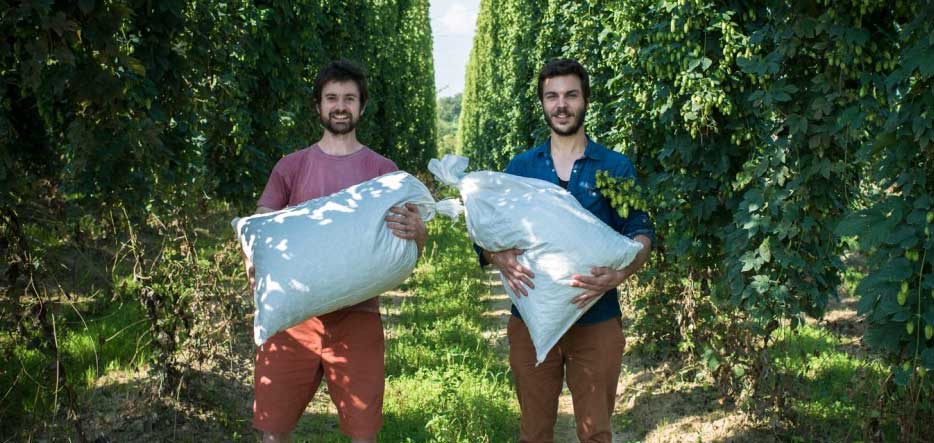 Harvesting fresh hops at
Strisselspalt Brewing Co-operative
Co-operative capital: guaranteeing member control
Co-operative capital generally comes from either members – by way of share capital – or retained earnings (reserves). However, withdrawable share capital, with limited exceptions, is not always sufficient to meet the capital demands of a co-operative business.
Co-operative activity in emerging and capital-intensive sectors, such as energy, requires speedy and cost-effective capital-raising strategies. How can co-operatives raise the capital they need and offer attractive incentives to investors while guaranteeing member control? How can co-operatives meet their capital needs efficiently while ensuring the long-term sustainability of the business?
Co-operative capital: challenges and advantages
In order to steer the efforts to secure co-operative capital while guaranteeing member control, the Alliance established the Blue Ribbon Commission on Co-operative Capital. This high-level advisory group is at the cutting edge of providing intelligence on how co-operatives behave and innovate to meet their capital needs.
The Members of the Blue Ribbon Commission on Co-operative Capital are:
Chair: Kathy Bardswick – CEO, The Co-operators Group, Ltd. (Canada)
Bill Cheney – President and CEO, SchoolsFirst Federal Credit Union (USA)
Evandro Kotz – Executive Director, Superintendent, Sicredi (Brazil)
Arnold Kuijpers – Director of Corporate Affairs, Rabobank (The Netherlands)
Monique Leroux – Chair of the Board, President, and CEO, Desjardins Group (Canada)
TAN Suee Chieh – Group CEO, NTUC Enterprise (Singapore)
Read more about the Commission's work:
"The Capital Conundrum for Co-operatives", a report created by the Alliance's Blue Ribbon Commission and published in 2016, explores ideas and options available to co-operatives that need suitable, long-term capital. The paper examines the relationship between co-operative capital and the Co-operative Principles and it delves deeply into the questions all co-operatives ask of themselves and their members when seeking and/or using capital for growth and expansion. It also sheds light on the challenges and opportunities arising from changing regulations.
The first edition of the Survey of Co-operative Capital examines the sources and structures of co-operative capital. It provides a taxonomy of instruments co-operatives are currently using to meet their capital needs.
The thought leadership paper on Co-operative Capital in the 21st Century (to be available in the fourth quarter of 2015) explores the ideological reconciliation
co-operatives must make in order to meet capital needs while guaranteeing member control. Experts and thought leaders from around the world on how co-operatives can stay true to their Values and Principles while competing in the marketplace.
Stay tuned! The Commission's work does not end here. Work is underway to explore the development of co-operative specific tools and instruments. Send us your innovative ideas by submitting a co-operative capital story.
Co-operative capital: information and tools
In addition to the groundbreaking work of the Commission, the Alliance is also engaged in diversifying the avenues through which co-operatives can meet their capital needs.
The World Co-operative Monitor, now in its 3rd edition, enhances available data on co-operatives in order to present a clearer view of their actual contributions to the socio-economic welfare of countries around the world.
The Alliance is co-sponsor of the Global Co-operative Impact Fund. The GCI Fund aims to plug the gap and to pioneer a legacy of investment in co-operatives while establishing them as an asset class alongside SMEs and microfinance institutions. The GCI Fund is managed by Impulse Europe, a specialised asset management subsidiary of Credit Coopératif with a focus on socially-driven investments.